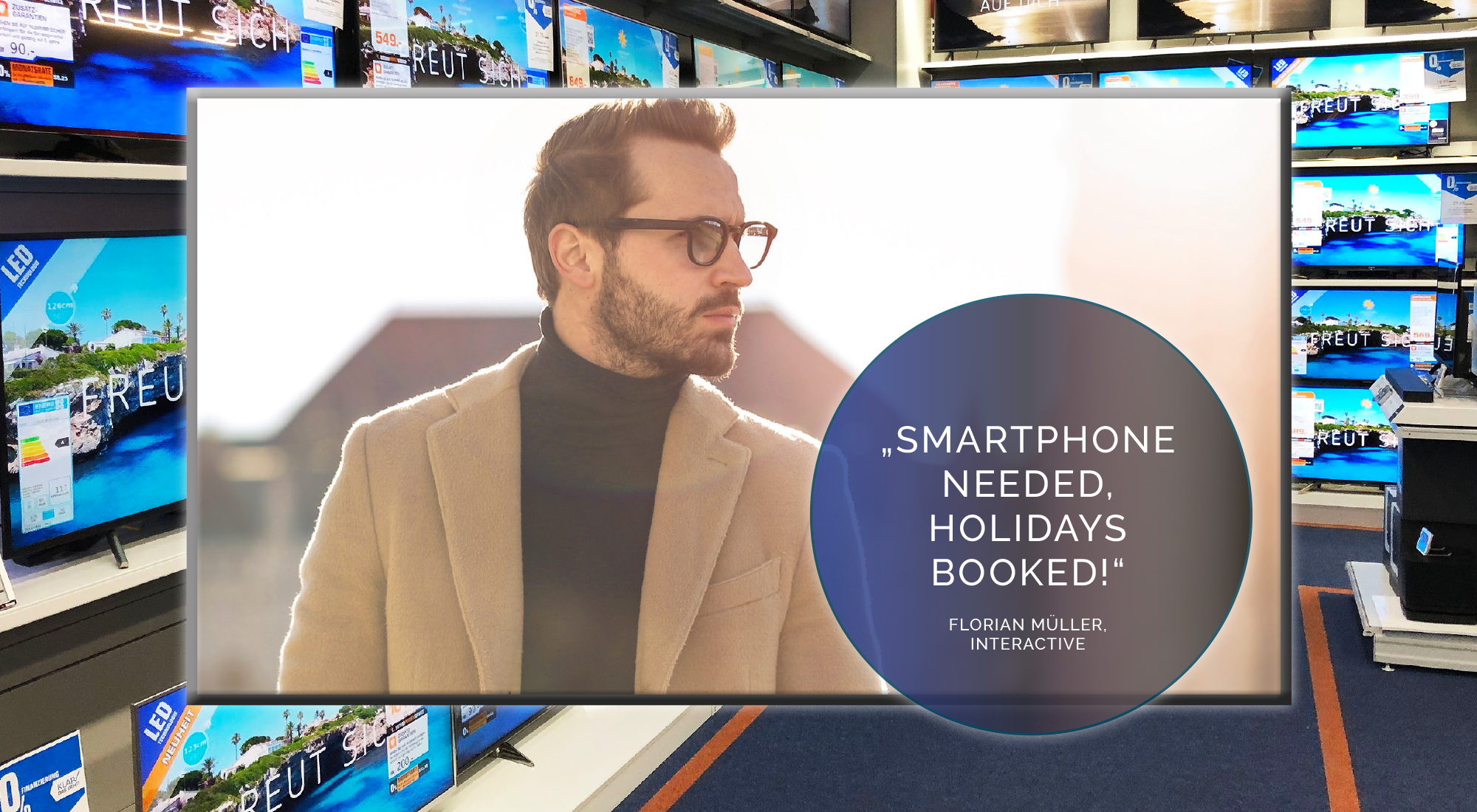 AN IMPRESSIVE MESSAGE ALSO FOR DIGITAL NATIVES:
---
70% of all buying decisions are done at the POS.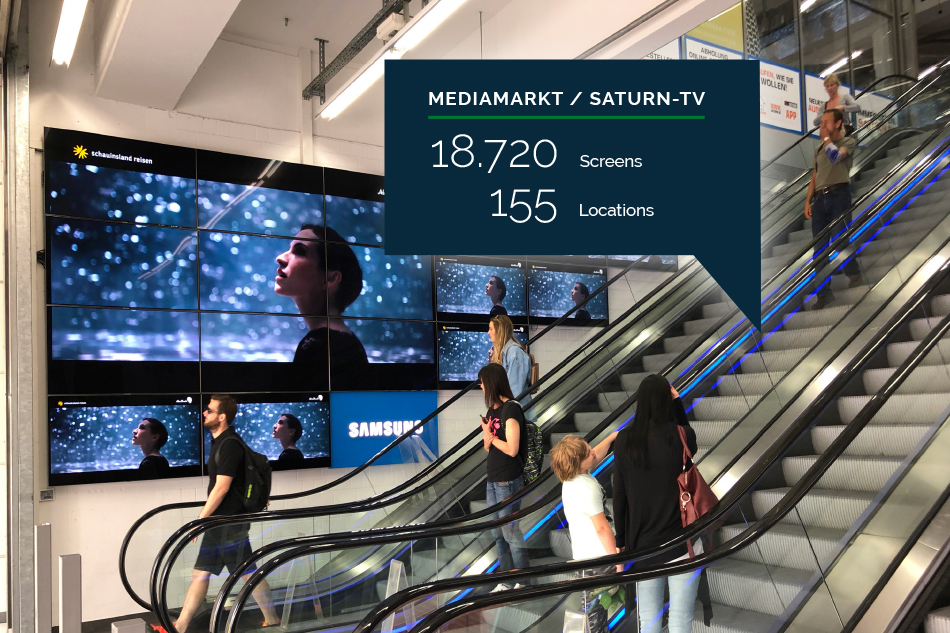 >> If you think that the main target group at Mediamarkt/Saturn is "fathers" interested in technology, you will be surprised. The generation of digital natives has long since taken their place and has sufficient income to be the relevant target group for this medium. <<

ADVERTISING AREA WITH 29.870 MONITORS...
---
and all of them show your logo:
If you are in the TV department and are interested in a monitor, you definitely won't miss your advertising message. Book the largest 155 locations in Germany.
A SIMPLE CAMPAIGN TEST
---
Test your campaign and easily check the turnover per store from your mobile phone. 119 million contacts per month are guaranteed.
ADVERTISEMENT WELCOME
---
The extensive range of product informations in the TV department makes your advertising message a pleasant alternative and much less disturbing than at other locations.
THE TICKING CLOCK
---
Your target group spends 30 minutes on average in the TV department. Half an hour time for your campaign! We are pleased to advise you what is possible digitally. For a maximum possible creative implementation of your message.
ONLY TODAY AND ONLY HERE
---
You can book the monitors in single selection and also only on certain days. Only when your target group really is here. Ask us about current market research trends.
.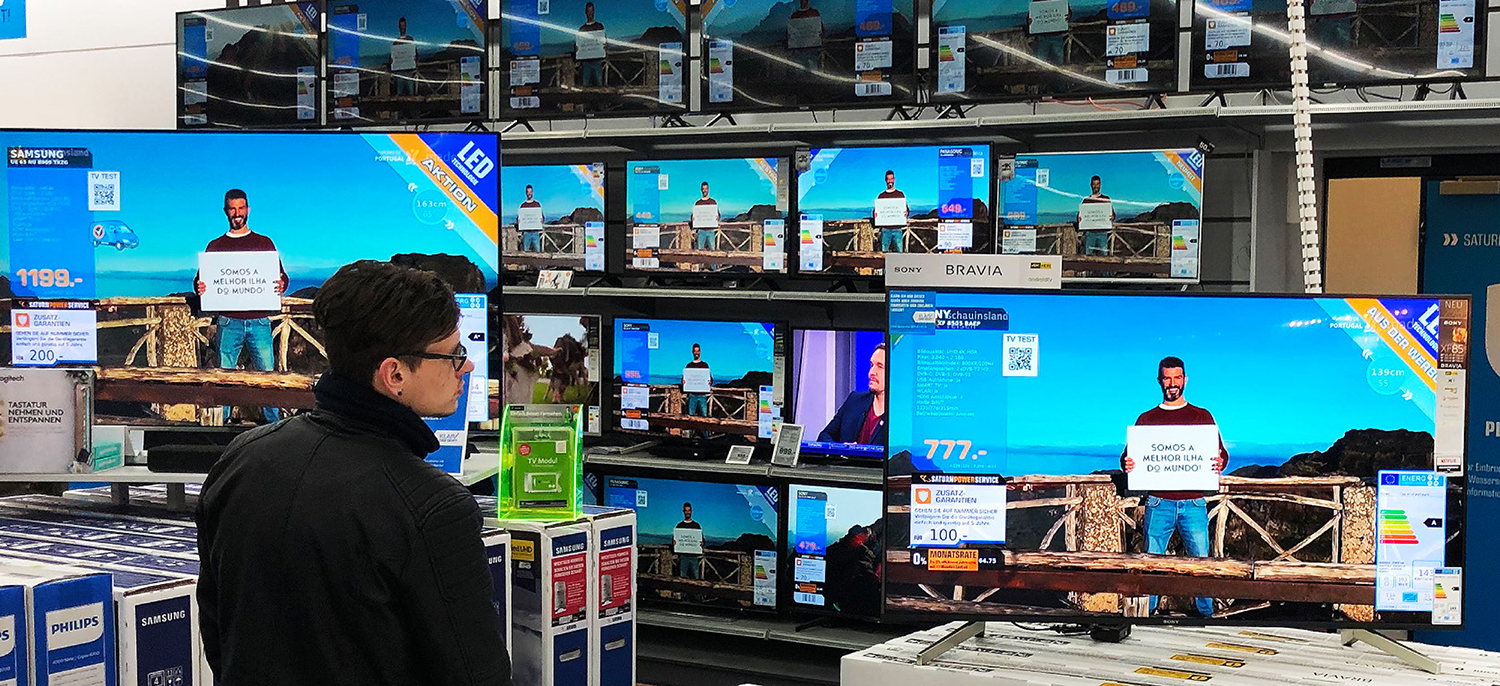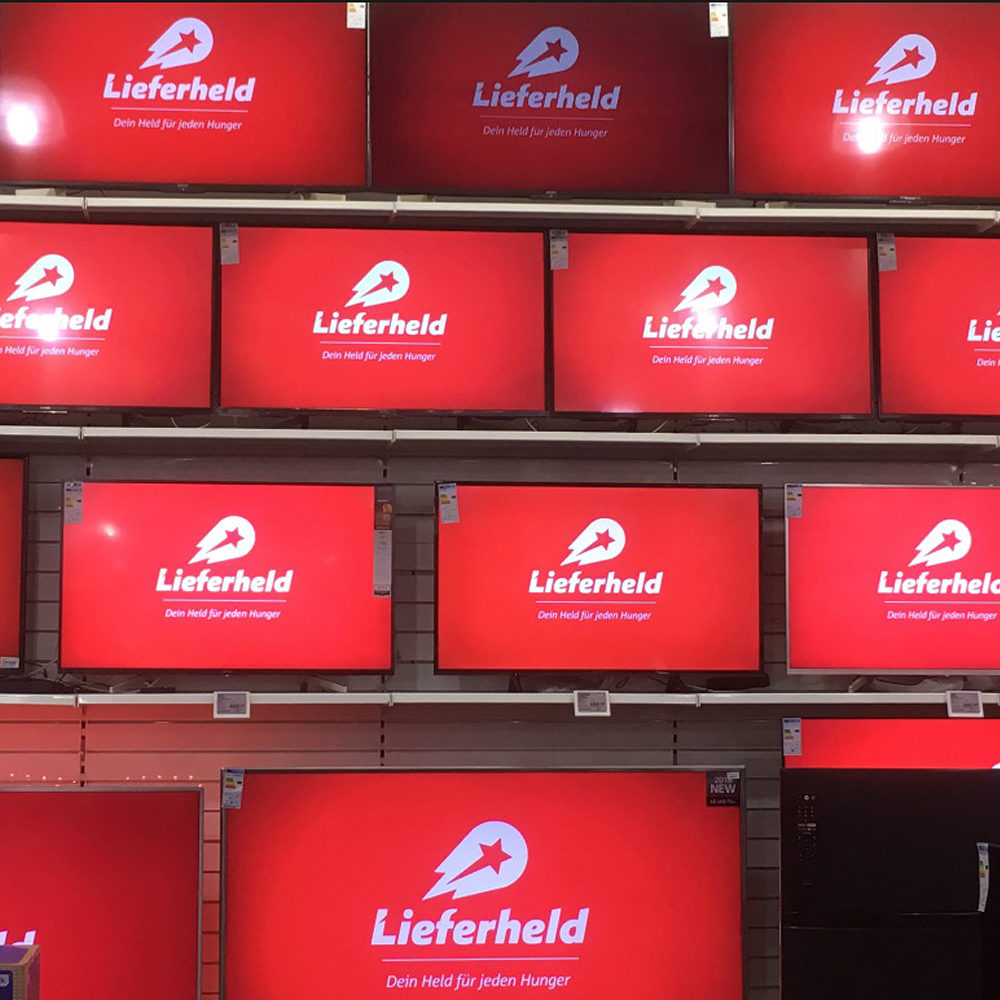 SCHAUINSLAND Reisen
---
>> Die Digitale Außenwerbung unserer Kampagne buchen wir seit Jahren über Verner and Friends an den Airports. Das für uns neue Medium
der Saturn-Screens haben wir erstmals für die Destination Madeira mit Erfolg getestet. Auch unsere internationalen Partner vor Ort
waren hoch zufrieden mit dem kreativen Einatz des neuen DOOH Tool.<<
Adnan Eken, Marketingleiter Schauinsland Reisen