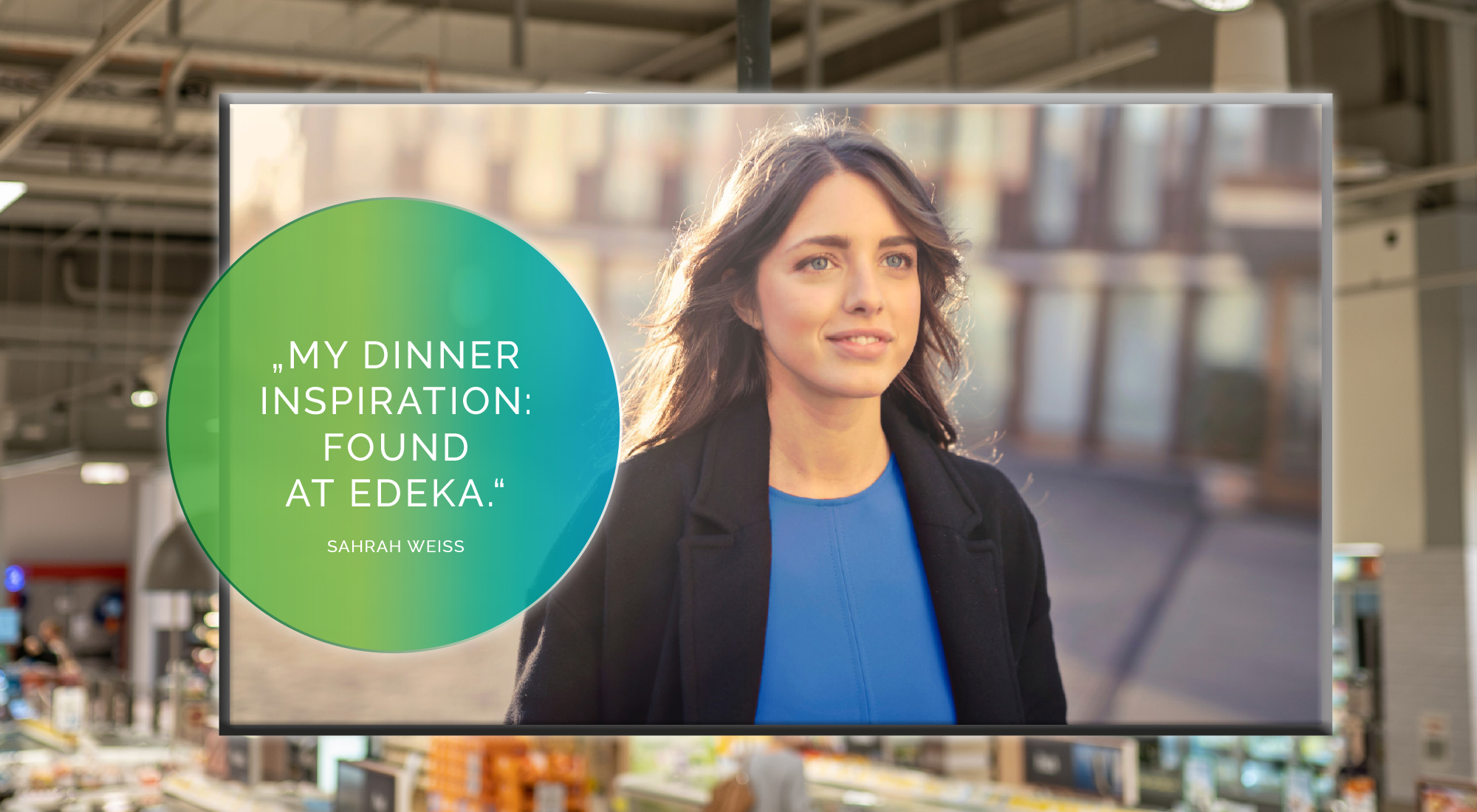 GERMANY'S BEST TRACKING TOOL
---
Recalls every Minute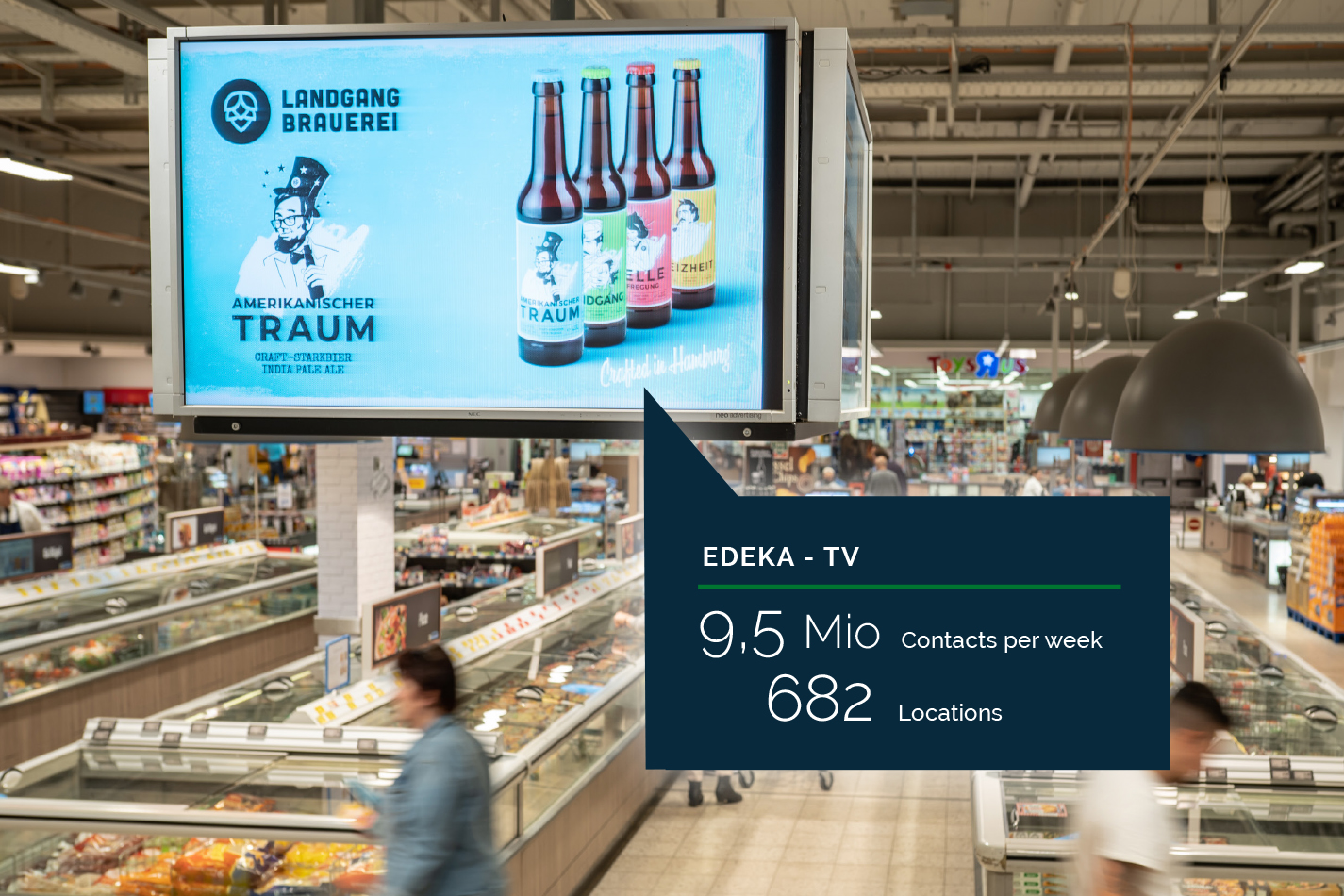 >> High education, high household income, mainly female target group aged 30 and older with a large number of households with two or more persons... Is that all? We will ask detailed questions and bring your product under the digital market research magnifying glass. <<

HIGH END TARGET GROUP?
EDEKA IS THE YOUR FIRST CHOICE!
---
Your target group pays a little more money for quality? Then they will be more open for any kind of innovations. International product launches not only complete the media mix at the POS, they also display the sales per store in a fully transparent way.
LOCAL SPECIAL OFFERS
---
Advertise locally! For small and medium-sized companies it is particularly worthwhile to place an eye-catching advertisement, because it pays off in a sympathetic way on your familiarity.
THE CASH FLOWS
---
Your target group spends an average of 3-6 minutes in the cashier area and can enrich the waiting time with your spot. Digital displays are perceived as interesting and modern.
SUSTAINABLE ADVERTISING
---
Avoiding plastics, saving raw materials! Consumers are thinking about this more and more often when shopping. Your digital advertising does not waste resources, is up to date on a daily basis and fits your budget exactly!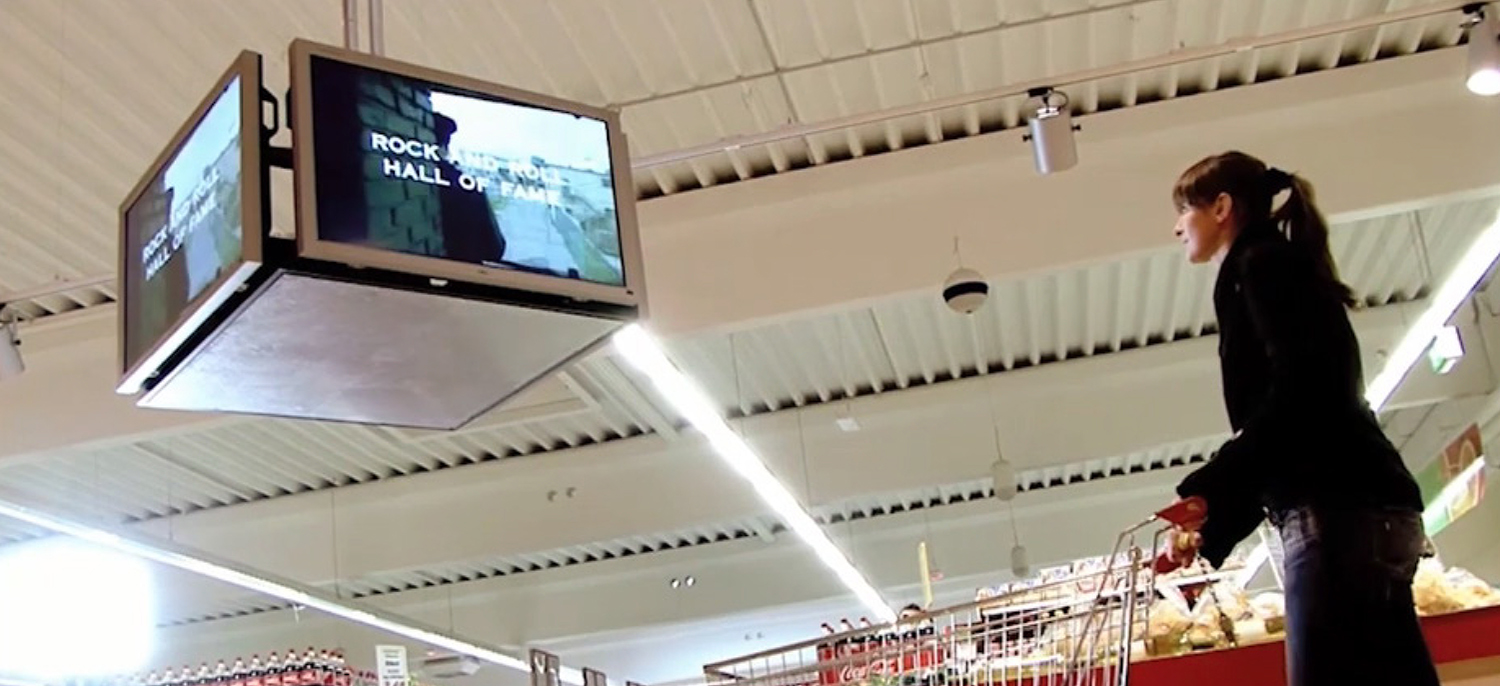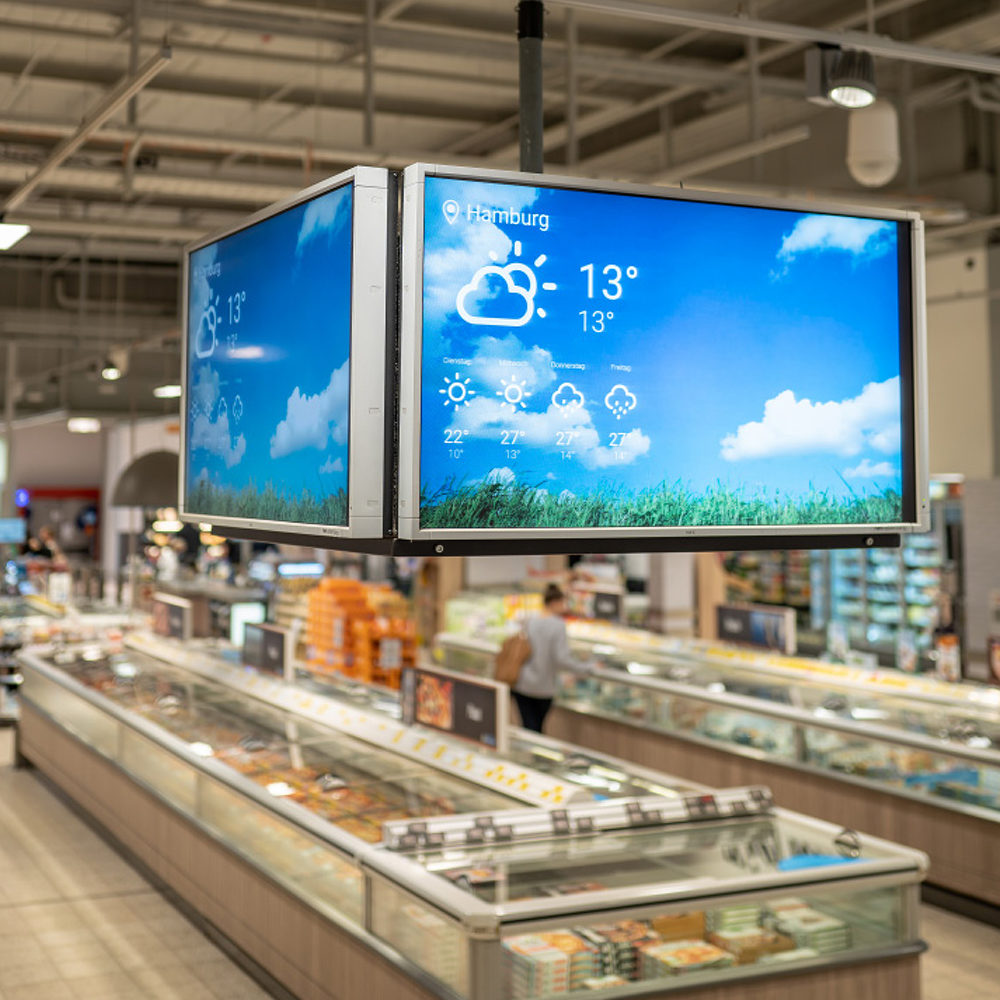 SCHNEEMENSCHEN GMBH
---
>> Advertising for snow regions is definitely unusual in this advertising environment and that is why it is so attractive.
The combination with our online marketing measures confirms to us again and again the high resonance and contact strength of this medium. That's why we have been booking the screens of the Edeka markets at Verner and Friends throughout Germany for years. <<
Lennert van Loo, Director of Marketing Snow People